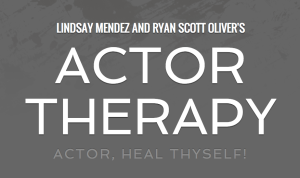 Hey there Actor Therapy students!
Thanks for listening to me blab at you about this stuff. If you have any questions at all, don't hesitate to get in touch. I'm happy to help however I can!
Now, on with the resources…
Domain names
It's absolutely essential that you own your own domain name. This is the basis of your Internet identity, and you don't want it going to someone else!
Here's where you can buy:
Avoid GoDaddy at all costs. Their business practices are sketchy and they're hard to work with.
Website builders
I'm a big fan of single-page sites for actors, especially when you're still at the start of your career. They're easy to maintain, attractive, and cheap.
If you think you need something more involved (you probably don't, but if you think you do) these are some great options:
Social media